A Bloody Disgusting plea to keep Lobo metal
I shared this on the Facebook page last night when it came through, so here it is in a little more detail.
Zac Thompson at Bloody Disgusting has posted a heartfelt, nay, plegm-covered open letter to DC. He's putting crusty, congealed pen to paper to outline his wish… to keep Lobo metal.
This new image wipes away everything that's great about the character. I couldn't see Simon Bisley drawing this version of Lobo. This is not the badass motherfucker who's banned from both Heaven and Hell.
Biz is on record as saying something pretty similar; the problem is, nobody seems to want metal these days. Maybe 'Bo should play a mandolin and grow his beard longer.
I actually got pretty upset looking at this panel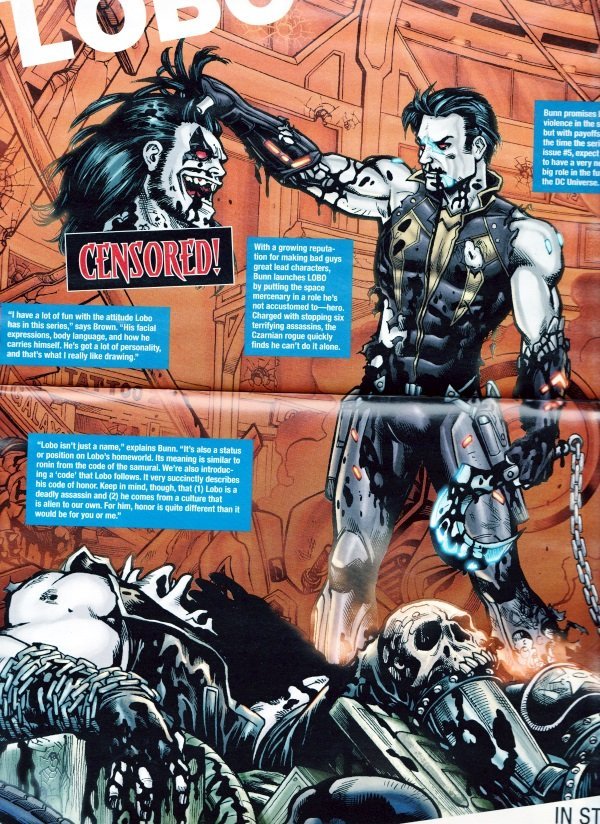 but then I remembered he's fraggin' immortal.
It's cool, guys.
He's immortal.